Team Members
Creating peace of mind in a complex world
Our mission is to help you gain clarity over your most amazing financial future. We will become a fierce advocate for your vision, helping to organize your financial life and identify the necessary actions that will make your vision a reality. As your financial partner, we will walk down your path together, taking on both the challenges and the opportunities that are inevitable in this changing world.
Our team shares an unrelenting commitment to excellence in serving the specific needs of our clients. We've developed a knowledgeable group to help you plan strategically for your financial future in this ever-changing world.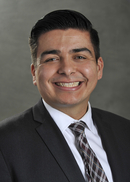 Carlos Arroyo
With building relationships as his focus, Carlos focuses on implementation of marketing and planning strategies for Team Choi, while also working with clients to execute their planning goals. 
Carlos started with Northwestern Mutual in October of 2015, and joined James on his professional journey in early 2017.  Carlos has spent time working in College Athletics, NBA, and Insurance Services. Carlos has a goal of being a resource for those to acheive their personal, professional and financial goals. 
In his free time, Carlos volunteers at Camp Ronald Mcdonald for Good Times, spends time with friends and family, and stays active in his community.
Gabrielle Nicole Losey
Gabrielle Losey joined James' team in May of 2018. As a client turned team member, it was an easy transition to support the mission of James' practice to inform, educate, and equip his clients with personalized tools to reach their financial goals.
Gabrielle graduated with a Bachelors of Music, Music Business from Azusa Pacific University and is a candidate for a Master's degree in Business Management with an emphasis in Marketing. A lover of music, Gabrielle still enjoys singing in Ensoma Creative, a choral ensemble founded by her husband, offering guidance to young musicians and hopes to combine her love of music with work in the non-profit world in the future.